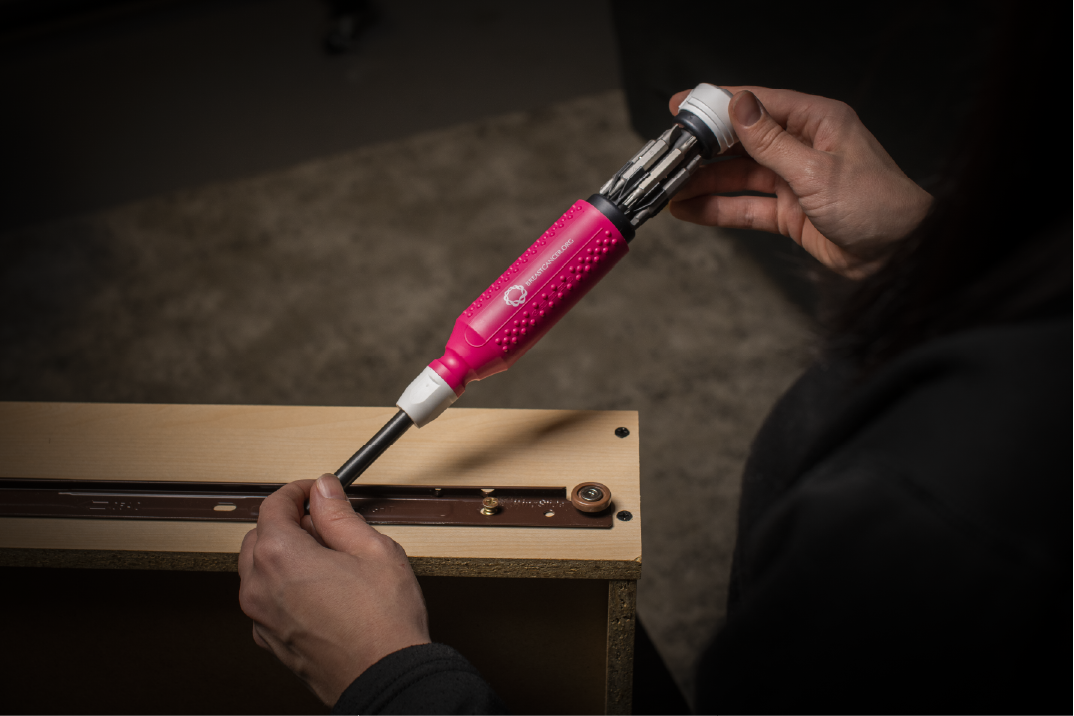 THE MEGAPRO ADVANTAGE
ANTI-FATIGUE & INCREASED PRODUCTIVITY TECHNOLOGY
Patented features like the Palm-saver Cap™ and the Original Retractable Bit Cartridge really level up the experience you have when using a screwdriver. It doesn't matter if you're tackling a kitchen reno or changing a toy's batteries — you'll notice and appreciate the difference this driver makes. It's the best screwdriver you'll own.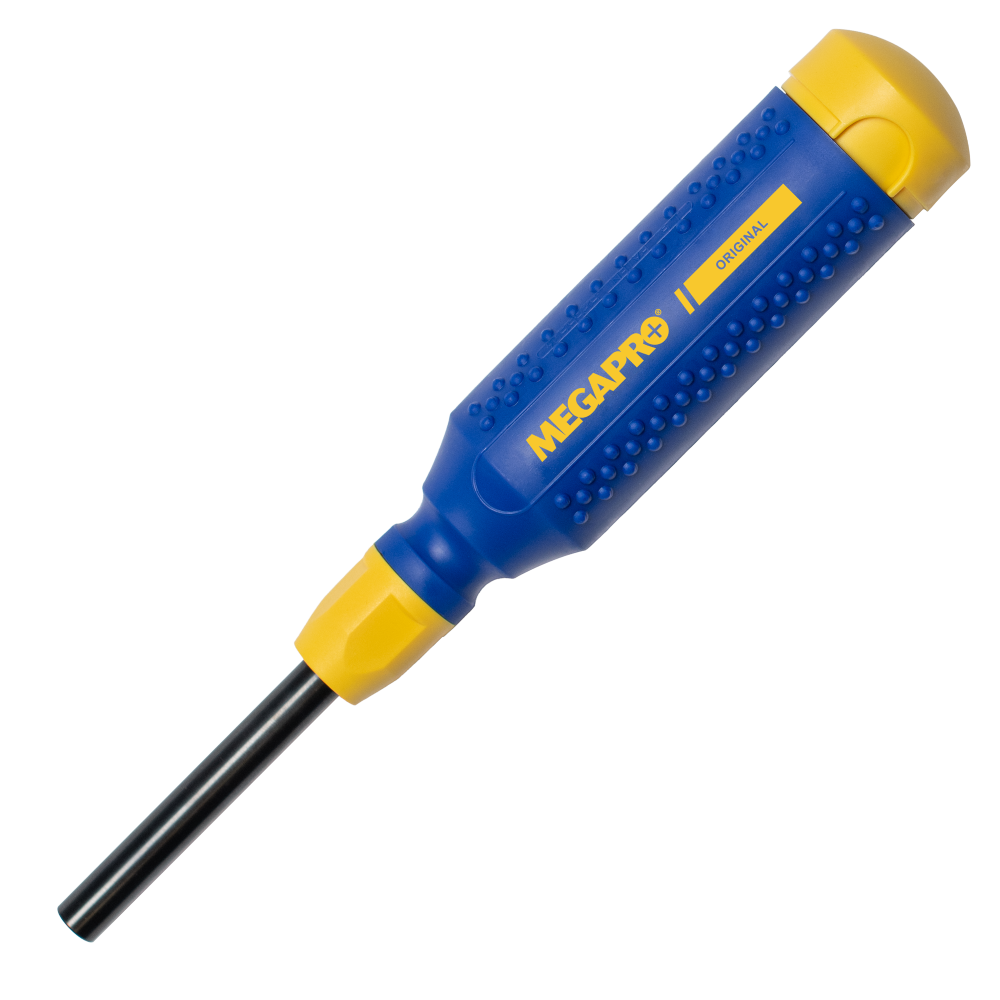 The Original
This driver is going to tackle the majority of jobs you face around the house. It is loaded with 14 of North America's most commonly used screwdriver bit tips so you always have just the right one.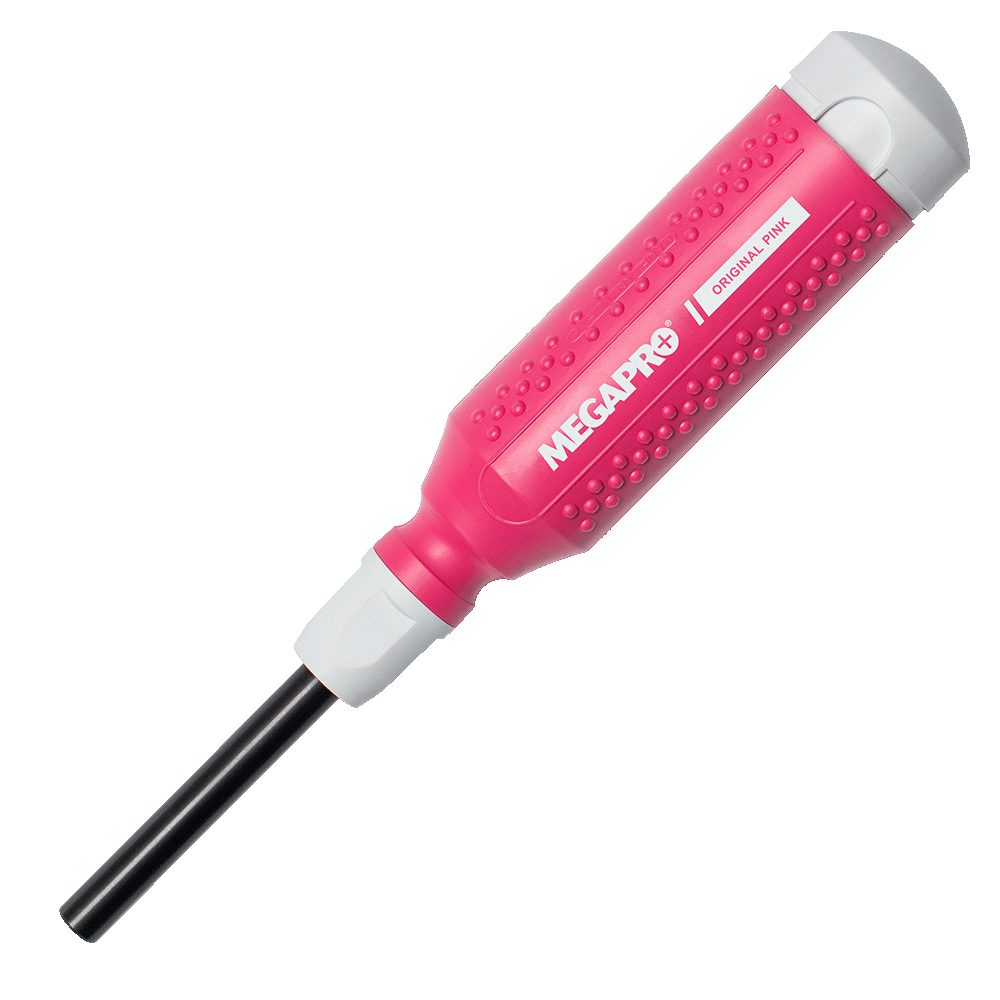 The Pink
If Blue isn't your vibe, go Pink. It's got all Blues pro's with some added pizazz. It's not just nice to look at, it's easy to see on the job site, and if you're the only one who went Pink — everyone knows it's yours!